Pure Automotive Performance was founded in June of 2012. The owner, Brady Johnson, has over 10 years of automotive experience in a variety of specialty shops throughout Annapolis and the surrounding areas. What our customers love most about us is that they can trust us. Our idea was to have a one-stop-shop that can take care of all your mechanical needs, no matter what kind of car you drive. We guarantee all our parts and services. You can trust our technicians for honest evaluation and reliable advice.
Pure Automotive Performance was founded on one true basic principle: Quality service from technicians you can trust, for all makes and models.
Getting your vehicle serviced shouldn't be stressful, it should be a Pure Automotive experience.
We Specialize In The FT86 Platform!
HOME OF THE:
2JZ86 – Toyota 2JZ Swapped FRS
FRSS-  GM LS2 Swapped FRS
812 Horsepower Built FA20 FRS
Over 100Forced Induction Builds on the FRZ/BRZ Platform
1st Turbocharged FRS in the Mid Atlantic (Jan 2013)
1st Supercharged FRS in the Mid Atlantic  (Feb 2013)
We are your 86 Specialists!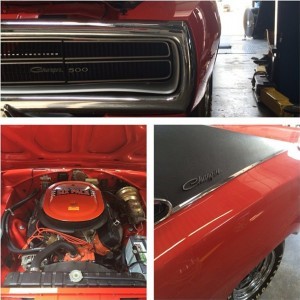 We Service and Upgrade Classic Cars!
Is your hot rod in need of some attention?
Whether you have a street rod, a modified classic, or a straight up muscle car, we can take care of all your general maintenance needs. The Pure Automotive technicians know how to evaluate your ride and can figure out the most effective way to get the most power out of your machine.
If you are in need of body work, we are also partnered with an excellent body shop for your restoration needs.
For added diagnostics, we have a Dynojet Dynamometer in house! That means we have the most accurate tool to test and diagnose your hot rod's power.
Put your car on and see where it stands!